Mautto White Tape Measure - Inches (max 60in) & Centimeters (max 150cm) - Free Shipping to USA
$

6.95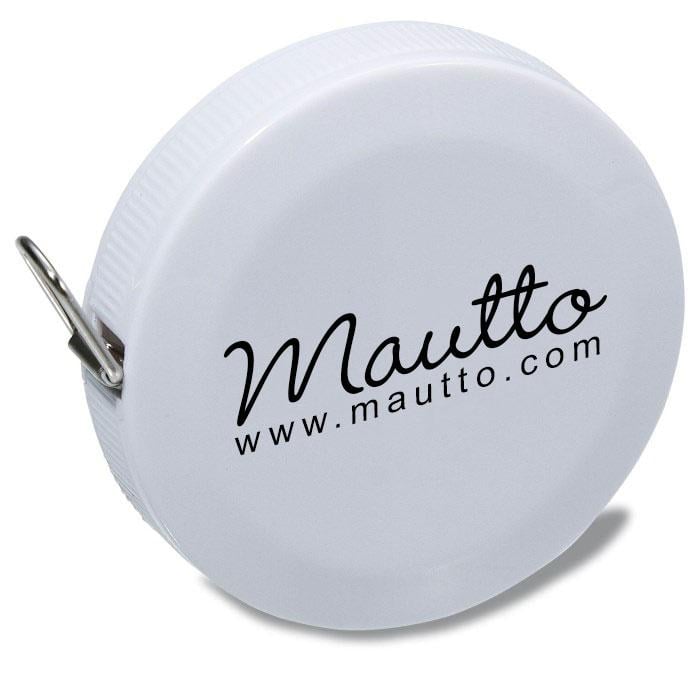 🚚 Ships FREE to USA!
👜 Strap Size Guide 🎨 Color Samples

Simple roll-up tape measure in Imperial (inches) and Metric (mm and cm) measuring units.

Helpful when trying to determine your ideal strap length, or measuring length for any other needs.

Specifications:
Tape measure holds position, then retracts with button (on back side)
Imperial system measures up to 60 inches / 5 feet (inch increments of 1/16)
Metric system measures up to 150 centimeters / 1.5 meters (centimeter increments of 1 millimeter)
Black print on white tape
2 inches by 2 inches in size, 1/2-inch thickness
White round shape
Free shipping to USA. Ships in 1-3 business days via USPS 1st Class Mail with tracking.
All strap orders are made by hand in California, USA, and generally ship in 7-14 days. Accessories generally ship in 2-5 days. If you need your order as quickly as possible, Shipping & Production upgrade options are available at checkout.

Quality craftsmanship you can trust! Mautto products are crafted to give you a professional look that complement the finest designer bags. Your complete satisfaction is guaranteed. If you are unhappy with your purchase for any reason, return it within 45 days of purchase.

Mautto keeps your payment information secure.


All major credit cards and PayPal accepted.
Share